They needed a new brand and website to launch their awesome portable light for makeup professionals (one of the people behind TML is one of the top makeup artists in Hollywood, btw). They heard about me through the grapevine and we clicked. We went for something extremely "high fashion" and clean. Think MAC cosmetics slammed together with Chanel.
Take a walk through the whole project below.
First up we have the logo. We selected five colors for the "bug" to use throughout the seasons and such. Then we also have two different versions, a horizontal and a stacked version. See them all below.
Below you'll see the business card front and back.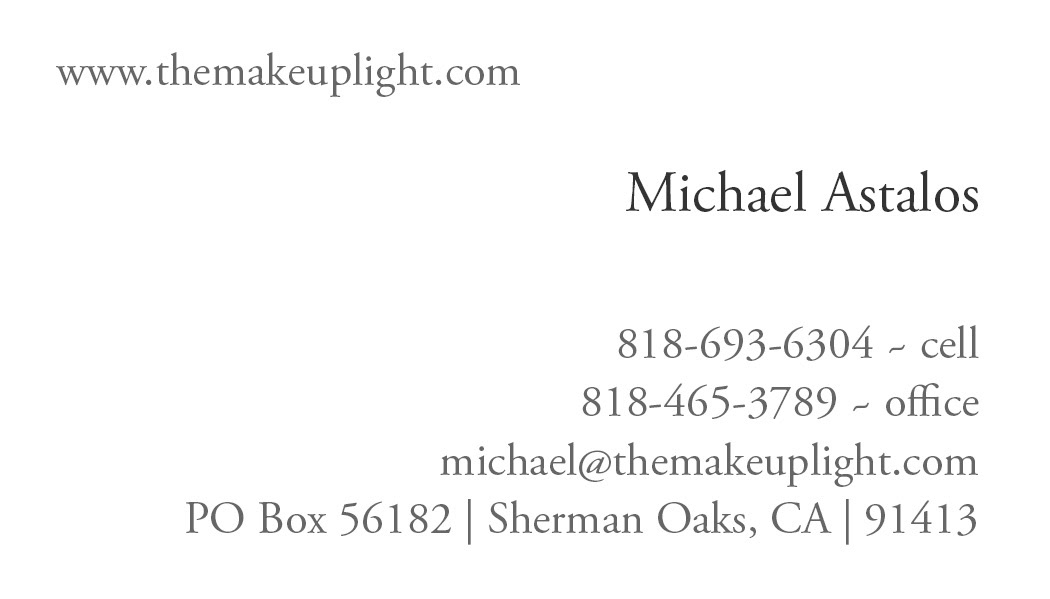 Below you'll see the banner designed by me and then finished up by their in-house designer.
Below you'll see the front and back of the 6x9 post card.
Below you'll see screenshots of the site. These aren't mockups, they are real screenshots of the live site. You can see for yourself here -
www.themakeuplight.com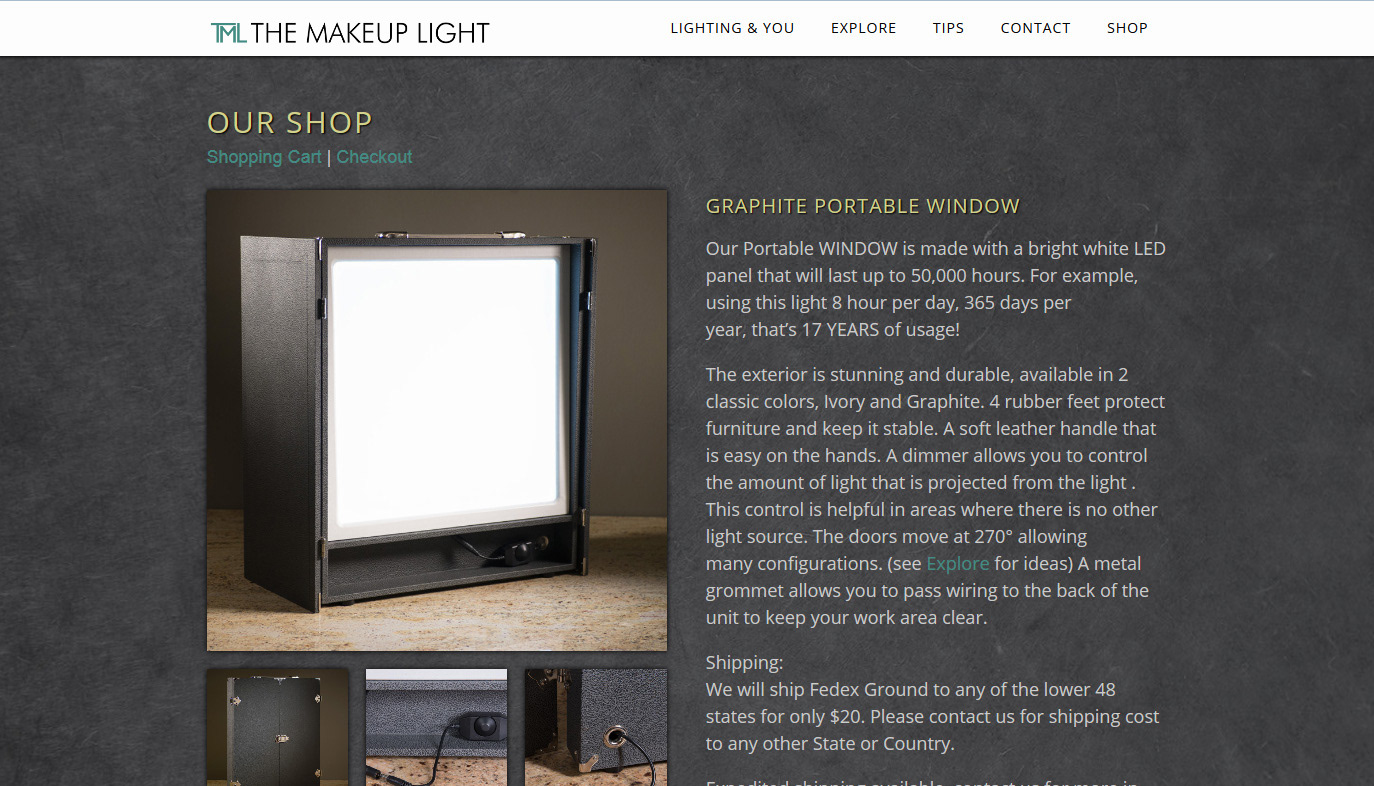 Below you'll see the site in mobile format. The site auto adjusts for each device you view it on through media queries and CSS.
Though the phone and screenshot is 'shopped together, the actual screenshot is straight from my phone. View the site here - www.themakeuplight.com